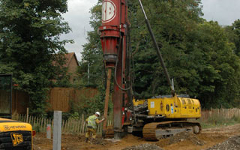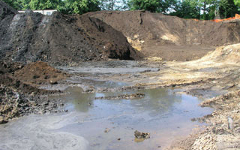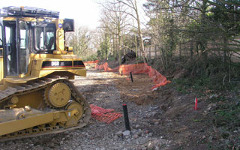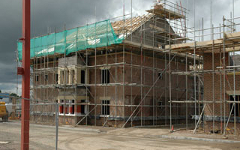 SKF Hazardous Waste Landfill, Flitwick
---
Remediation of industrial contamination from disposal of grinding sands and sawdust, cooling oil emulsions, detergents and solvents into a former sand quarry in a desirable town centre location
removal of unstable organic wastes and stabilisation of soft sludges
construction of gas vent trench and low permeability capping
excavation for disposal of 16,000m3 of oilcontaminated sawdust
oil skimming from water table and monitored natural attenuation within aquifer
installation of multi-stage gas barriers to new apartments and commercial office blocks
SGP environmental consultancy tasks
review of previous investigations and remedial strategy, with further intrusive site investigations
quantitative environmental risk assessments and securing of regulatory approvals
production of designs, specifications and method statements for gas and groundwater protection
environmental monitoring of dusts, odours and toxic gases during earthworks, and post-remediation gas and groundwater monitoring and management
Key facts
Programme
2004 SGP remedial strategy developed
2005 Remediation earthworks completed
2006/7 Construction phase gas and groundwater monitoring and management
Project cost - £2.0 million
Client / Developer: Barratt Homes,
Remedation Contractor: Urban Regen / Remediation Systems
Background
The SKF landfill in a former sand quarry was subject to regulatory monitoring due to the impact from disposal of waste oils upon the Greensand aquifer. Smith Grant devised a cost effective remediation strategy for the site and secured regulatory approvals that allowed the land to be redeveloped to residential and commercial uses, funding the cost of the remediation works. Smith Grant LLP has extensive experience of investigating and devising successful remediation schemes for some of the most difficult sites across the UK, including asbestos factories, chemical works, steelworks, power stations, gas works, tanneries, landfills and mine sites.