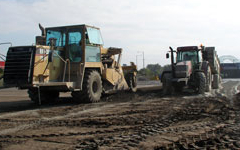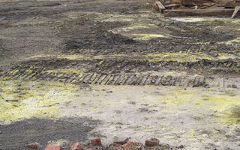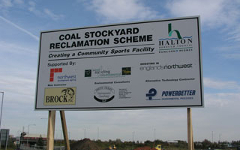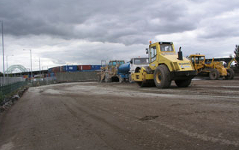 Leblanc Alkali Wastes, Widnes
---
Remediation of ICI Coal Stockyard / former Atlas Chemical Works, Hutchinson Street, Widnes.
remediation of industrial contamination from copper smelting, sulphur production and soda manufacture across 2.5ha at the gateway to Widnes
screening and excavation for disposal of incompatible hazardous asbestos, organic and sulphuric acid wastes
regrading of Leblanc chemical wastes and cement stabilisation to construct a low permeability, high strength capping over the site
construction of new land drainage system and soil covers for development of recreation facilities
demonstration project for pioneering stabilisation of Leblanc wastes
SGP environmental consultancy tasks
desk study, intrusive site investigations and design of remediation
quantitative environmental risk assessments and securing of regulatory approvals
production of detailed designs and contract documents for tender and funding grant application
environmental monitoring of toxic arsine and hydrogen sulphide gases, dust, and soil compatibility with stabilisation product
Key facts
Programme
1995 SGP investigations commenced
2003 Site remediation commenced and completed
Project cost - £1.4 million
Client / Engineer: Halton Borough Council
Contractor: Brock plc / Powerbetter
Funded by: Northwest Development Agency grant / landfill tax credits.
Background
The Leblanc process was the foundation of the early chemical industry in Britain, and produced sodium carbonate (soda) used in glass, soap and textile manufacturing. Large volumes of calcium sulphide waste were produced and the process was highly polluting, leading to numerous legal actions and the passing of the Alkali Acts. Leblanc wastes can still be hazardous and very unstable, meaning that extensive former deposit grounds in the middle of Widnes and St Helens have remained blighted. Smith Grant LLP has extensive experience of reclaiming Leblanc wastes at former manufacturing sites, including schemes in St Helens, Widnes, Flint and Birmingham.