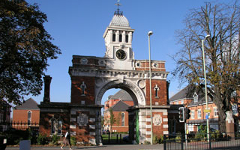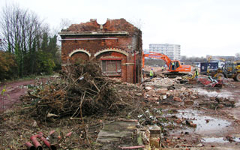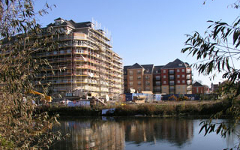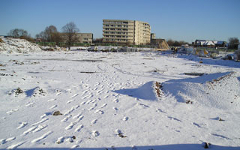 Britannia Ironworks, Bedford
---
Remediation of industrial contamination on the former George Fischer Castings ironworks covering 8 ha (20 acres) next to the town centre.
breaking out of extensive relict structures and foundations
cut and fill regrading operations for flood alleviation
installation of clean soil cover for garden and openspace areas for over 800 apartments and houses
SGP environmental consultancy tasks
review of available reports, and updating of information to meet current guidance
investigations, hydrogeological study and assessment of hydrocarbon contamination of limestone aquifer and risks to River Ouse
preparation of remedial strategy and environmental management plan for works
validation of remedial works including assessment of suitability of fills and soil cover
Key facts
Programme
2003 Smith Grant initial reviews and advice
2005 Strategy agreement with regulators
2006 Start of Phase C works
2007 Continuing investigations for next phases
Client / Developer: WN Developments & BMH Construction
Remediation Contractor: WN Developments
Background
Smith Grant were initially asked by the landowner to advise on the measures needed to satisfy planning conditions forflood alleviation works associated with the site development. These involved contamination risks to man and pollution risks to the major limestone aquifer and adjacent river from the legacy of heavy metals, arsenic, fuels and lubricants within the site.
Following investigations, groundwater modelling and risk assessments, a remedial strategy was proposed and agreed with the local authority and Environment Agency.
Smith Grant is now responsible for environmental monitoring on the various development phases, and validation of completed parts of the scheme. Smith Grant has also provided a pre-acquisition audit and liability assessment of the derelict Camford Automotive Engineering Works in Bedford. Following purchase by our client, contamination investigations have been undertaken to support an environmental assessment and planning application for residential and commercial development of this 10.7 ha (27 acre) site.